Baby Blankets With Photos
from

€34.00

Personalised blankets for babies are very special to both baby and Mum. Cute 1st comfort blanket for baby to cling and cherish, cuddle and keep forever as a memento too.
Handmade item

Add another and save....
Create photo collage Comfort Blanket

>
Automatic Photo montage
Create your montage in 5 easy steps!
1 Press Start Design and select product options
2 Upload your photos
3 Click and select photos to montage in the gallery
4 Select montage style & preview
5 Add to design, preview product and proceed to buy!
Need a bit more help?
Don't be shy, it's a whole new concept!
Contact us and let us explain
Too many photos will result in very small images, so we will advise a maximum number of photos per product size. Contact us if unsure.
Comfort Personalised Blanket Product
50x50cm square, printed on one side with text
Hand made and stitched here in our premises
10 year guarantee on print, material & stitching.
Design Your Own Name Comfort Blanket
Try our amazing baby comfort blankets. Backed with a second layer of fleece in choice of four colours, they will last a lifetime. We already make a unique range of baby gifts and other personalised blankets and our experience is second to none in work with the materials and print techniques to make the best comfort blankets around. We print pictures, logos, patterns or text on the fleece material printing deep into the fibres. We then cut it and stitch it to another backing fleece in a colour you choose. The result is a hand stitched custom made personalised blanket ideal in size and structure for baby to bond with.
What's more the materials and print means it will last a lifetime and our research shows that not even 200 washes causes any undue concern with the print or material build. That means it's also a family heirloom and will last a lifetime in the baby box. Just think of the future - showing your big child the blankie they toddled around with all those years ago.
Choice of three patterns: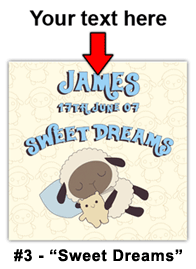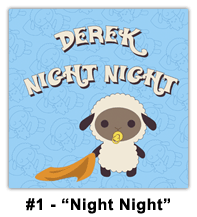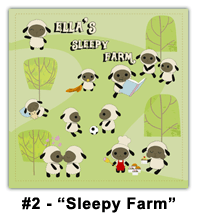 Care: Washes at 30 degrees C hundreds of times and colours and fabric stay true. 10 year guarantee on print, material & stitching.
You may also like: